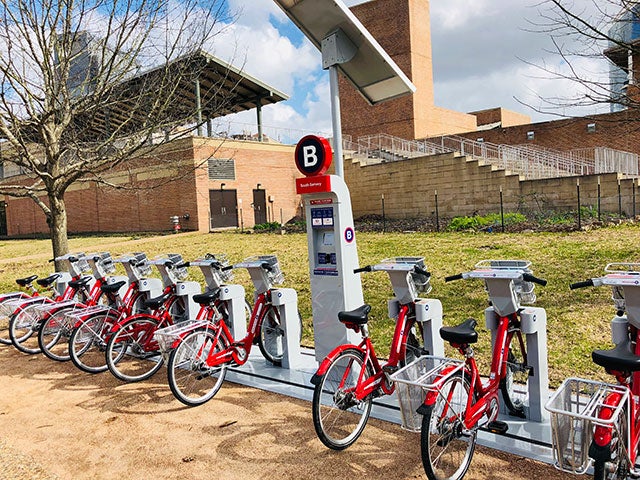 Houston BCycle's bike share stations are dotted all across Rice University. The bright red bikes (pictured above) are intended for short trips around campus, but they also connect students, staff, and visitors to the growing network of BCycle stations across neighboring areas.
Click here to see a map of Houston BCycle stations.
Students, staff, and visitors can try the bikes out at the stations for a fee of $3 per 30 minutes. Unlimited Memberships are available at Houston BCycle's website for $9/month, $25/semester, or $99/year.
As a member, you can take as many trips as you want throughout the entire Houston BCycle network. Members are charged overage fees for any rides over 60 minutes, and can track their trips and health data on the BCycle mobile app.
Bike share is a sustainable, eco-friendly, healthy, convenient, and fun way to travel on and off Rice's campus. Visit the website link above or call Houston BCycle at (713) 865-3662 if you have any questions about using the bikes!