To see expanded route map, click here.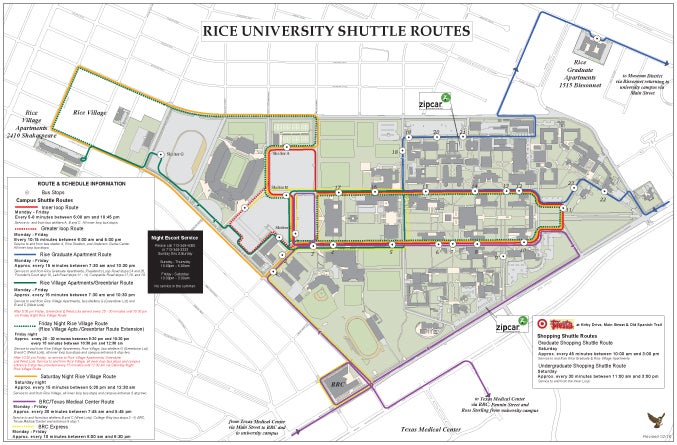 Fall/Spring Shuttle Schedule:
For added safety, a Night Escort service is provided Sunday to Thursday during the school year by the Transportation Department with a 17-passenger van. The service starts at 10:00 pm to 6:00 am. On Friday and Saturday nights the service is provided from 10:00 pm to 3:00 am. During the summer the Rice University Police Dept. provides the service on request. The service serves the following locations ONLY: Graduate Apartments, Rice Village Apartments, BRC, Colleges, and buildings on campus. There is no exception to this policy. Call 713-348-6000 for night escort service.
Summer Shuttle Schedule:
Returns in the Fall/Spring
48
Wednesday, April 6, 2022 - 09:13 am