To see expanded route map, click here.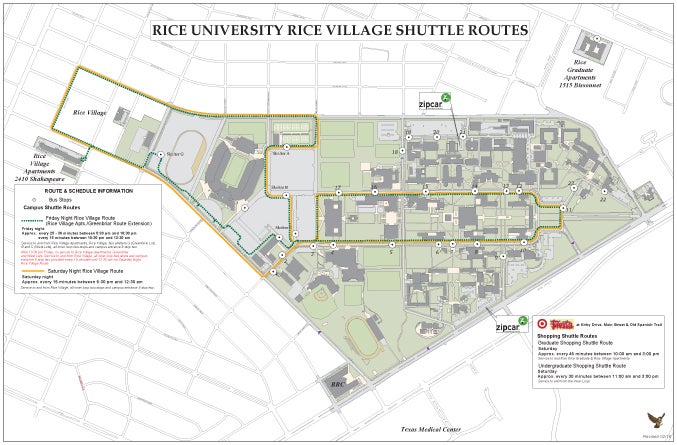 Fall/Spring/Summer Saturday Graduate Shuttle Schedule
Graduate Apts (RGA) / Rice Village (RVA) to HEB/Buffalo Speedway:
Saturday - 10:00 am to 3:00 pm, every 30 minutes
---
NOTES:
The bus leaves RGA, RVA, to HEB/Buffalo Speedway.
Please make time for traffic delays then you plan your shopping.
Final drop off at RVA is approximately 2:40pm and RGA is 2:50 pm.
The service ends promptly at 3:00 pm.
Schedule is approximate times due to traffic and weather conditions and subject to change.
Revised Thursday, August 4, 2022